Our trainers are always in contact with the athlete, but also in contact with each other. This enables them to plan and design training courses in a goal-oriented manner. They work closely together and exchange information regularly. It is particularly important to them to realize the individual wishes and visions of the drivers and thus to achieve the maximum performance for everyone.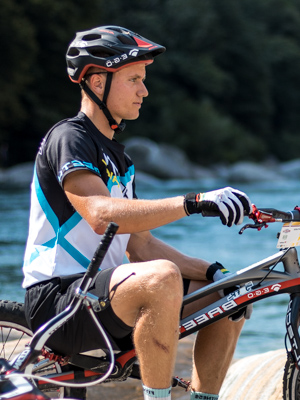 Jonas Friedrich
Management & Head Coach JOFR Academy
Date of birth: 10.03.1999
Place of residence: Oberderdingen-Großvillars
Coaching since: 2016
Professional athlete, state-approved clerk and youth educator
"Already when I was three, I was riding my bike around." From the age of six with the trial bike. A friend of my father recommended this special sport to me and was just right. I quickly realized:
"That's what I want to do."
Trial riding was a part of my daily routine while I was still at school. In addition to school and homework, I trained up to three times a day, mostly until late in the evening. Even on the weekends, I did almost nothing else than training. My father drove me everywhere so that I could at different places and ride as many competitions as possible. So I was able to become South German Champion in my first competition season (2007) and was awarded 3rd place at the World Youth Games in 2008. Over time I developed more and more ambition, motivation and the urge for more. So my hobby turned into competitive sport. It was clear to me that one day I would like to make this sport my profession.
In 2015 I graduated from middle school. After my school days, I started a voluntary social year at the Eduard Spranger School in Oberderdingen, a school for children with intellectual disabilities. After my social year, I completed a six-month internship at Lebenshilfe. Afterwards I fulfilled myself a big dream: I lived for half a year as a trial professional and traveled through Europe to gain new experience, to train a lot and to become even better. I was able to learn from many older riders like Gilles Coustellier. I also got to know professionally structured trial schools, got acquainted with professional training planning and gained new experience every day about trial sport and the associated lifestyle.
My time as a professional ended in September 2017 and I started training as a youth and home educator with Comesdo school support. Working with children and adolescents fulfills me and I am happy and grateful for all the experiences that I have gained during my training. I will complete them in October 2020 and then focus more on my sport afterwards. Fortunately, the work and contact with children and young people will still remain.
It's time to say thank you to the people who helped me to arrive at the point where I am now.
Thank you Mom, Dad, Nina, Grandma Ida, Ami, Oli, Jonas Kristiansen, Gilles and Family, David McFall, Raphael Pils, Dora, my few but very good friends who accept my attitude and support me. And especially thanks to those who always told me "You can't".
I look forward to everything that comes!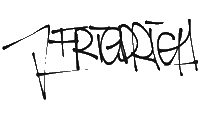 Nina Reichenbach
Trainer & Office Management JOFR Academy
Date of birth:

03.02.1999

Place of residence:

Mühlacker-Lomersheim

Active as a trainer since:

2018

Professional athlete, educated industrial clerk
"Trial is my greatest passion. And if I can pass this on to the kids during trial training, that's really something special! Even if trials is currently more of a fringe sport, it offers you an incredible amount of knowledge and experience with which you can progress in all areas of life!"
David McFall
Fitnesscoach JOFR Academy
Date of birth: 15.10.1980
Place of residence: Pforzheim
Active as a trainer since: 2000
Athletic trainer & sports therapist
Homepage: dynamic-sct.com
David takes care of all training plans concerning ​​fitness and strength training. He also coaches athletes in their fitness and strength training sessions and is there as a coach and trainer for competitions. Due to his diverse knowledge and professional experience, he can also help with short-term injuries. This allows David to pass on his knowledge and experience in the best possible way and to push athletes on their way to success.
David McFall is a sports therapist and strength and conditioning trainer. He has a wide range of experience in the areas of athletic performance enhancement and rehabilitation, from recreational athletes to professional sports teams. He has worked with athletes from a variety of sports including athletics, football, motocross, rugby and volleyball. As part of his master's thesis in 2018, he dealt intensively with the sport of trial and thus also got to know Jonas Friedrich.
David's main areas of interest are speed, power and power development. David's main areas of interest are speed, power and power development. In addition to his coaching and therapy work, he is also a medical instructor for World Rugby and regularly gives pitch-sidep first aid courses in Germany and Switzerland.
David has lived near Pforzheim with his wife and daughter since 2008.
Education:
Bachelor of Science (Hons) Sports and Exercise Sciences
Diploma Sports Massage
Advanced Diploma Sports Therapy
Studies Strength & Conditioning (Master) at the moment.